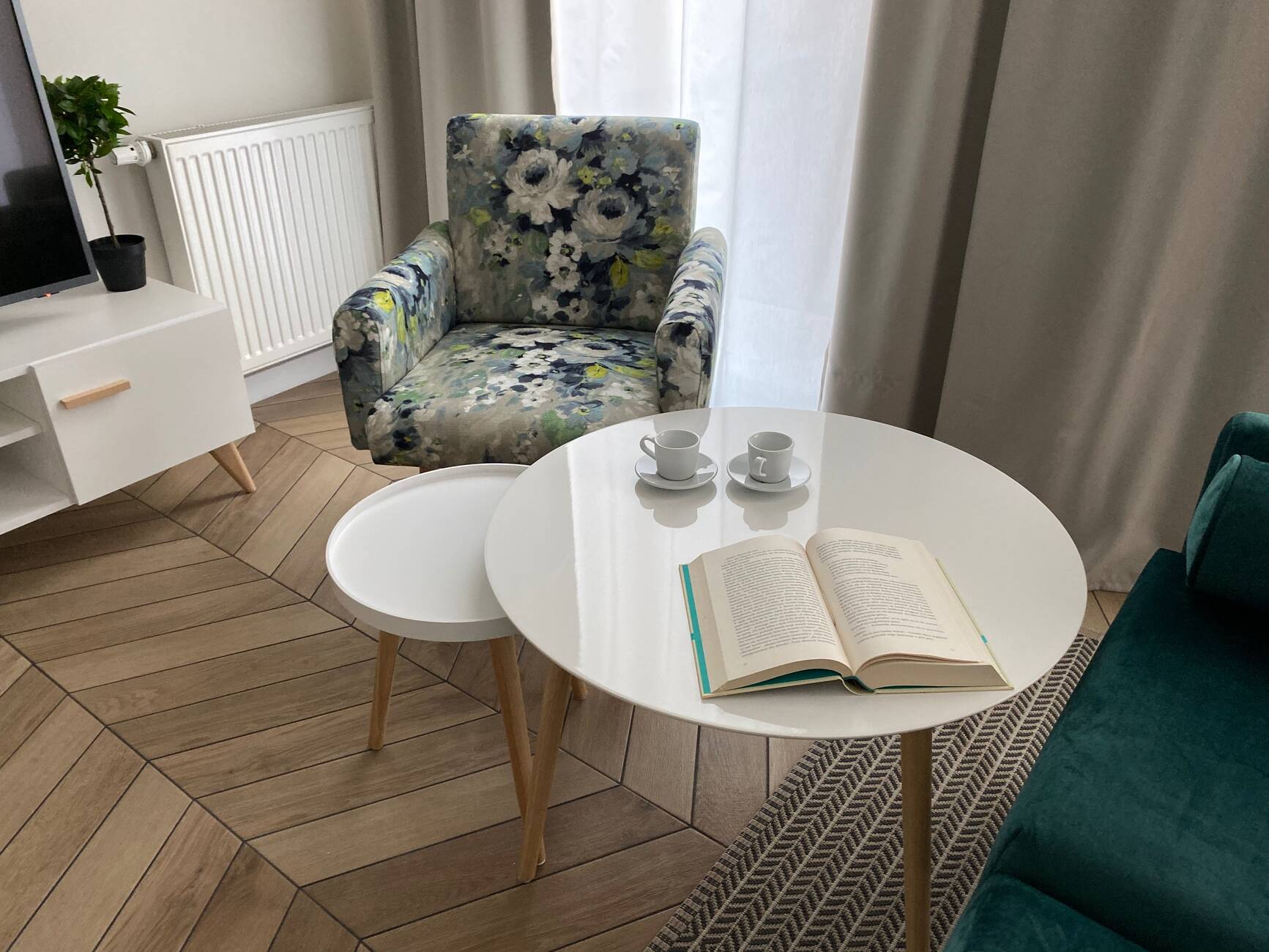 About us
Information about us
A place for you
---
ONE APARTMENTS at ul. Gąsiorowskich 4 in Poznań are comfortable and pleasant, cozy furnished apartments in the center of Poznań.
Our decor was created for people looking for a place where they will feel at home - a place to which they will return with pleasure.
The location in a convenient location, in a modern building equipped with underground parking on the platforms means that it is close to us from every point in the city center.

---
We invite you to familiarize yourself with the ONE APARTMENTS offer and choose the best place for you.
Have a nice stay. Katarzyna Witkowska What else can I do for you?

Perfect rest for 1-6 people.
56 m2 on the fifth floor in a building with an elevator, two bedrooms and a living room with sofa bed, kitchenette and bathroom with tub.

Perfect rest and entertainment for 1 or 2 people. 25 m2 on the first floor, bedroom with kitchenette, recreation area and bathroom with shower.